Every curler starts here
Have you come to a learn to curl event and gotten hooked? Have you never tried curling and want to learn all the basics? If so, our 5-week Curling 101 Beginner lesson series is for you!
At the end of Curling 101 you'll know everything a brand-new curler needs to know to start playing in leagues and beginner tournaments, including delivery, sweeping, and the rules of the game. Through both off- and on-ice instruction and guided game play, you'll learn the technique, strategy, and spirit of curling. Plus, you'll meet other new curlers who might be your future teammates!
Lessons meet once a week for 2 to 3 hours and are taught by US Curling Association Certified Level 1 and 2 instructors.
Each lesson includes:
30 minutes of off-ice instruction
45 minutes of technique training
1 hour of drills or coached games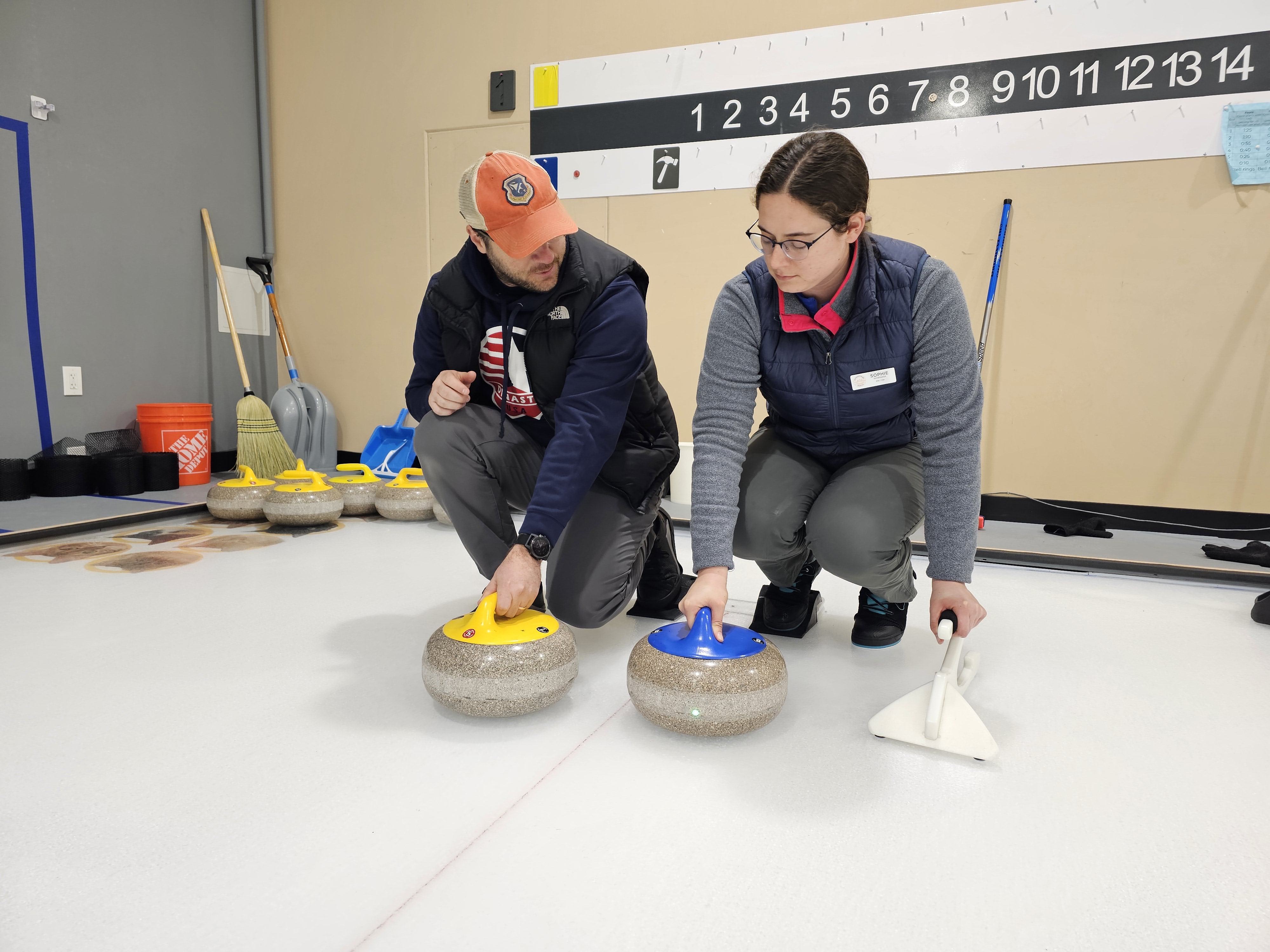 FAQ
What are your current COVID practices?
SFBACC is dedicated to building a safe and inclusive center for curling in the Bay Area, and that includes the health of everyone who walks through our doors, too.
SFBACC's highly recommends that individuals remain up to date with vaccinations against COVID-19. Masking may be required by public health policy and/or SFBACC policy. Participants will be informed about current requirements before their event. Please see our COVID safety policies.
If you have any COVID symptoms please stay home (and stay safe). Contact us if you develop symptoms and need to change your registration.
What accommodations are available?
What do I need to know about curling before the event?
What if I want to keep curling after the event?
Can I host a private lesson instead?
I'm not ready to commit to a series. Is there another way I can try curling?
Get on the list
Don't see a date that works for you? Sign up to be the first to know when we add new Curling 101 lessons.