Good curling, Bay Area!
Welcome to the only center dedicated to curling in California. Come on in.
Yes, it's as fun as it looks on tv!
Here's how you can curl in Oakland
Sign up for a Learn to Curl
Our doors are open for everyone to learn and enjoy the sport of curling. When you come to a learn to curl event, our friendly instructors will show you all the basics and help you safely try curling for the first time. Our events are your opportunity to learn curling in the Bay Area and they fill up fast.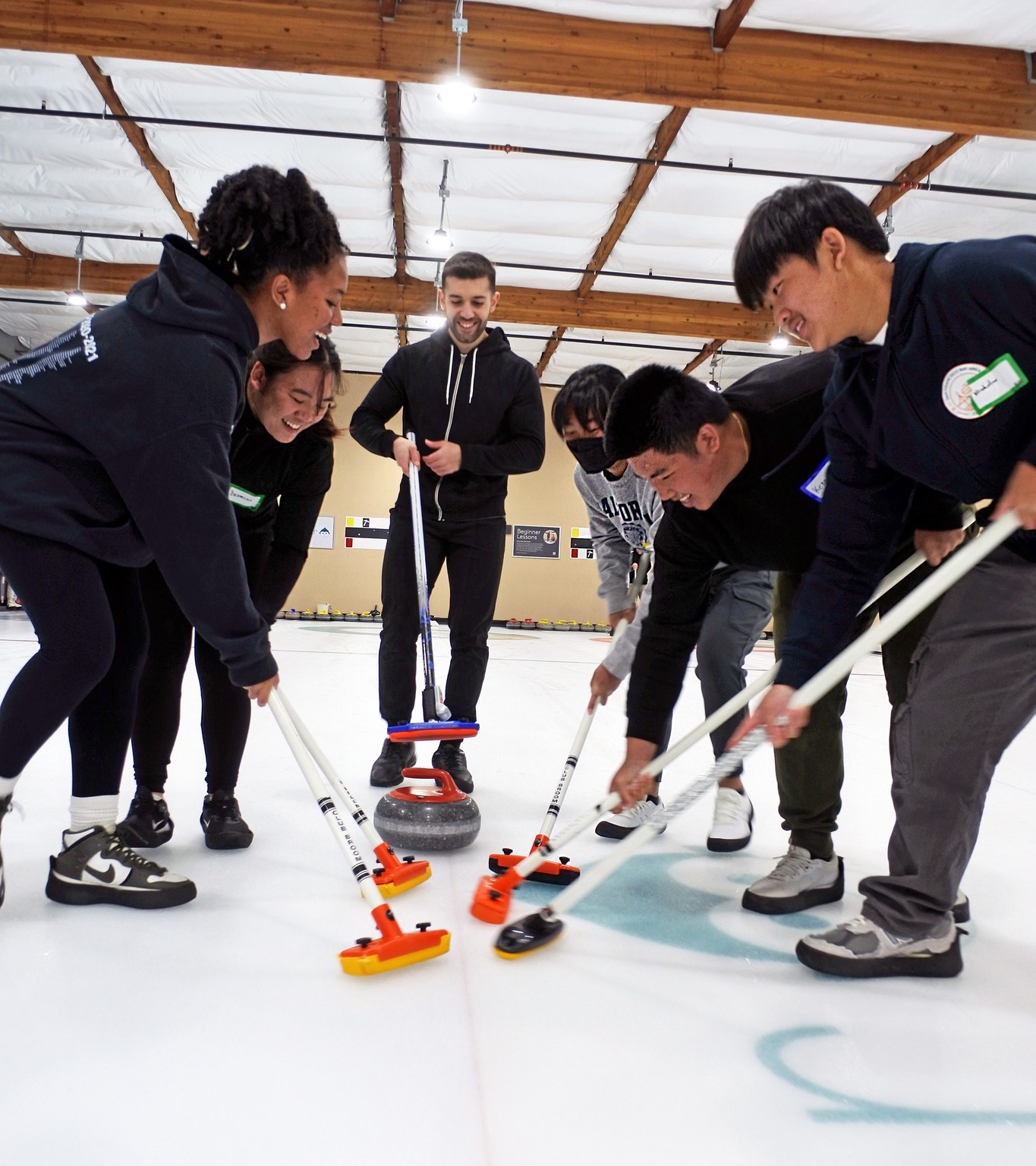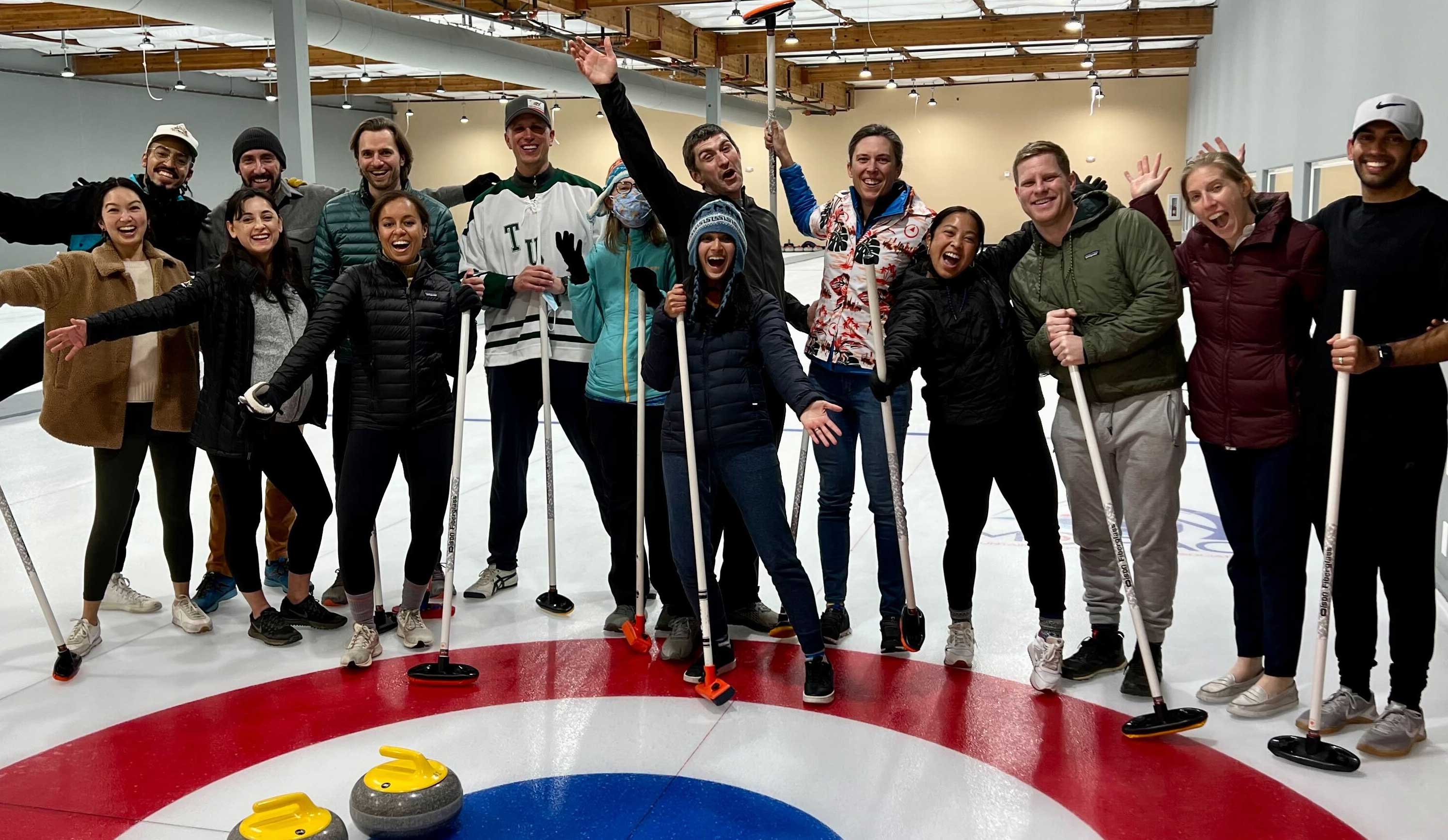 Book an event
Forget about trust falls—bring your employees to the club for a day of team-building that will sweep them away. Or book the club for a birthday party your friends are pretty unlikely to forget (we do bar and bat mitzvahs too).
Our mission is to develop recreational and competitive curlers of all ages and abilities, and be a champion for diversity, equity, and inclusion in our sport.
Grow the sport of curling
When you make a tax-deductible gift to the San Francisco Bay Area Curling Club you're not only supporting the launch of our new dedicated ice center, you're helping us expand the sport of curling to include everyone in our community.