Our programs
Our programs aim to bring the sport of curling to everyone in the Bay Area
As we launch our new curling center, we're expanding the programs we've built over many years. Our programs are how we achieve our mission to develop curlers of all ages, abilities, and identities. We offer a wide range of options for everyone who wants to try curling, be part of a supportive club, and gain new skills and friends.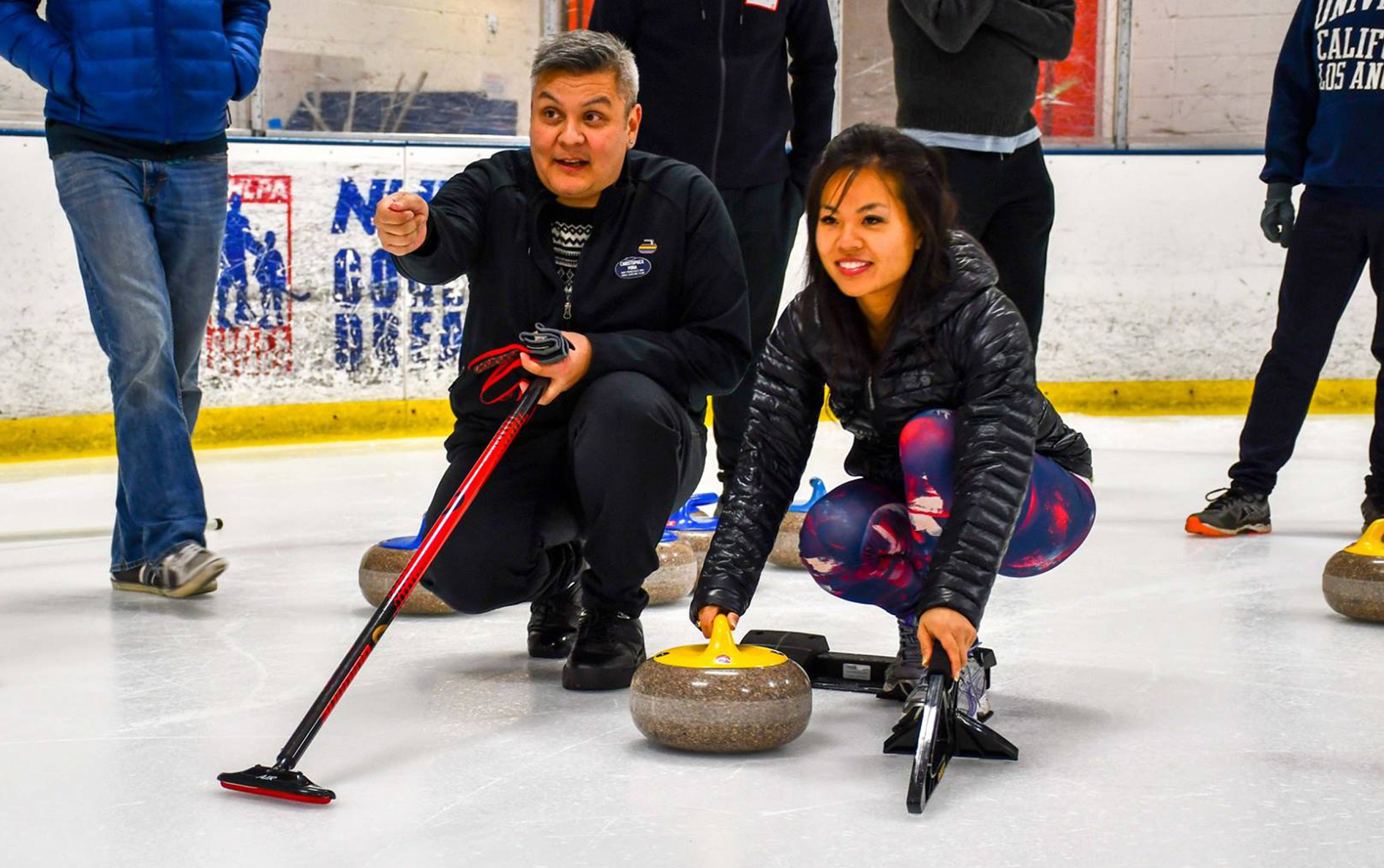 Beginners
We offer several ways for people who are new to curling to learn the sport and join our ongoing leagues and events.
Thousands of people have tried curling through our Learn-to-Curl events, where we offer a safe and fun introduction to curling skills and principles. We also offer a special introductory series of classes taught by United States Curling Association certified instructors.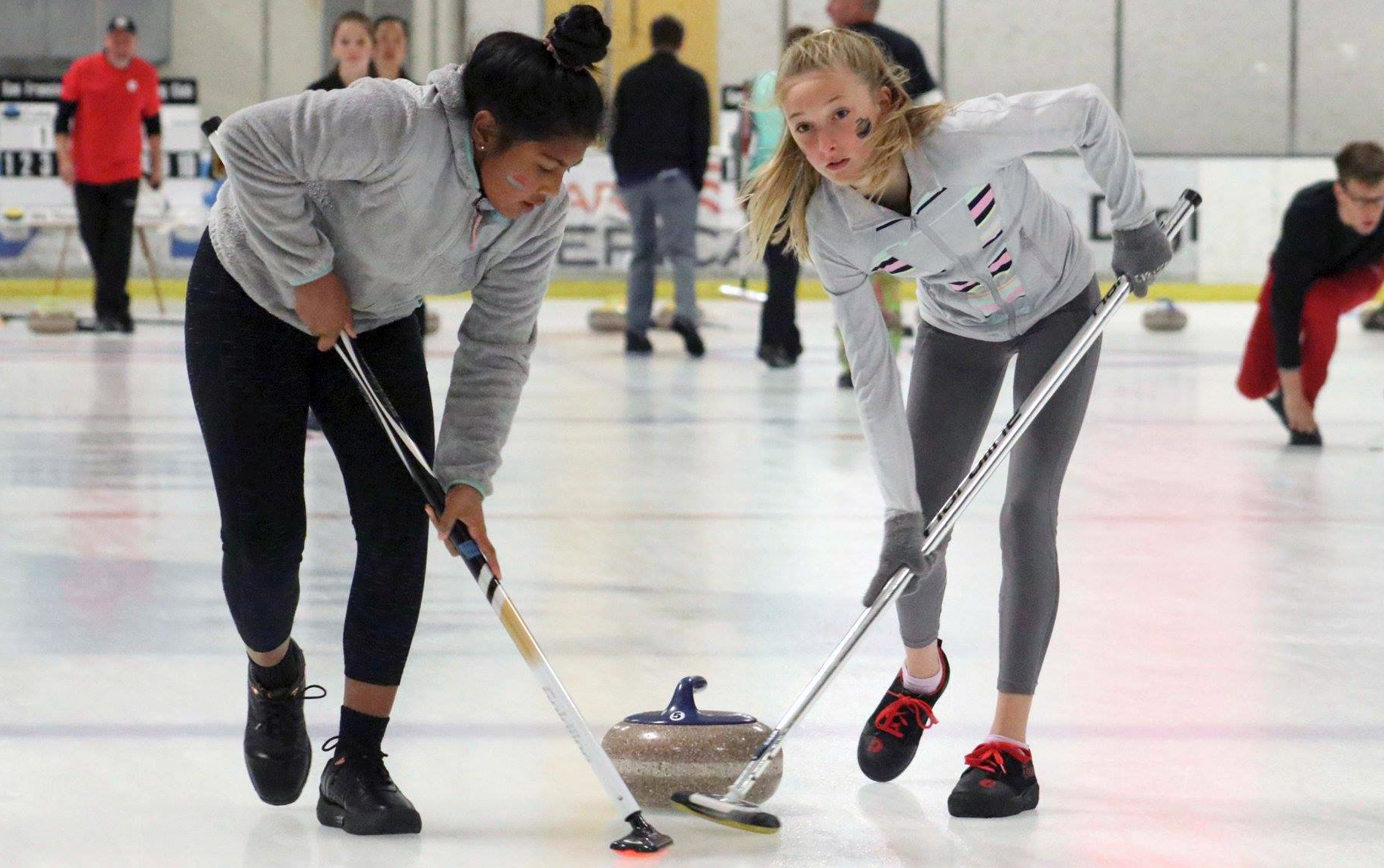 Juniors
We're proud to have launched the first Junior curling program in California. Our juniors program supports youth curlers of all ages, from elementary through high school, with recreational options and competitive coaching and training.
If you're a young curler looking to grow, or your school or organization is interested in partnering with us, you've come to the right place.
Adaptive
We are proactively developing adaptive curling options for curlers who use wheelchairs, have auditory restrictions, or have intellectual disabilities.
Our goal is to include people with all types of restricted physical and intellectual abilities in the sport of curling. Long term, we hope to develop a competitive wheelchair curling team to represent our country in future national, international and Paralympic competitions.
Seniors
Curling can be enjoyed at any age, with our active members ranging from 6 to 83 years old.
About one in six of our members are over the age of 55 and several of our members have participated in senior competitions at the national level. With our new facility, we're hoping to expand our seniors program with a seniors-only league and community partnerships.
Women
Women make up more than one third of the club's membership and have consistently achieved competitive success, including 2 Gold, 1 Silver, and 2 Bronze medal finishes at the US Arena Club Championships since the competition was established in 2013.
We're a proud supporter of the US Women's Curling Association and we're expanding local curling and training opportunities for women.
Competitive
Despite not having dedicated facilities until 2022, our members have competed at the US Olympic Trials. Our women's teams even won back-to-back Arena Club Championships.
Our competitive program is focused on preparing juniors, seniors, and women's teams for national competition, and helping all our curlers level up with performance camps. Long-term? We can't wait for the day when our members make up the first all-California team for the Olympics.
Championing diversity, equity and inclusion isn't a single program — it's core to our mission. Our vision is for our curling club to support members from every zip code, race, and identity. We're supporting people from groups historically underrepresented in the curling community and actively seeking local partnerships to make sure everyone who wants to has the opportunity to curl.