Experience the thrill of curling
Curling is a little bit like baseball, bocce, engineering, interval training, and yoga combined—there's nothing else like it.
When you come to a learn to curl event, our friendly club members and instructors will show you all the basics and help you safely try curling for the first time (though you may not want it to be your last!)
Our doors are open for everyone—curling is for all ages, identities, and abilities. Register as an individual or group.
$40 per Adult / $20 per Junior (21 & under)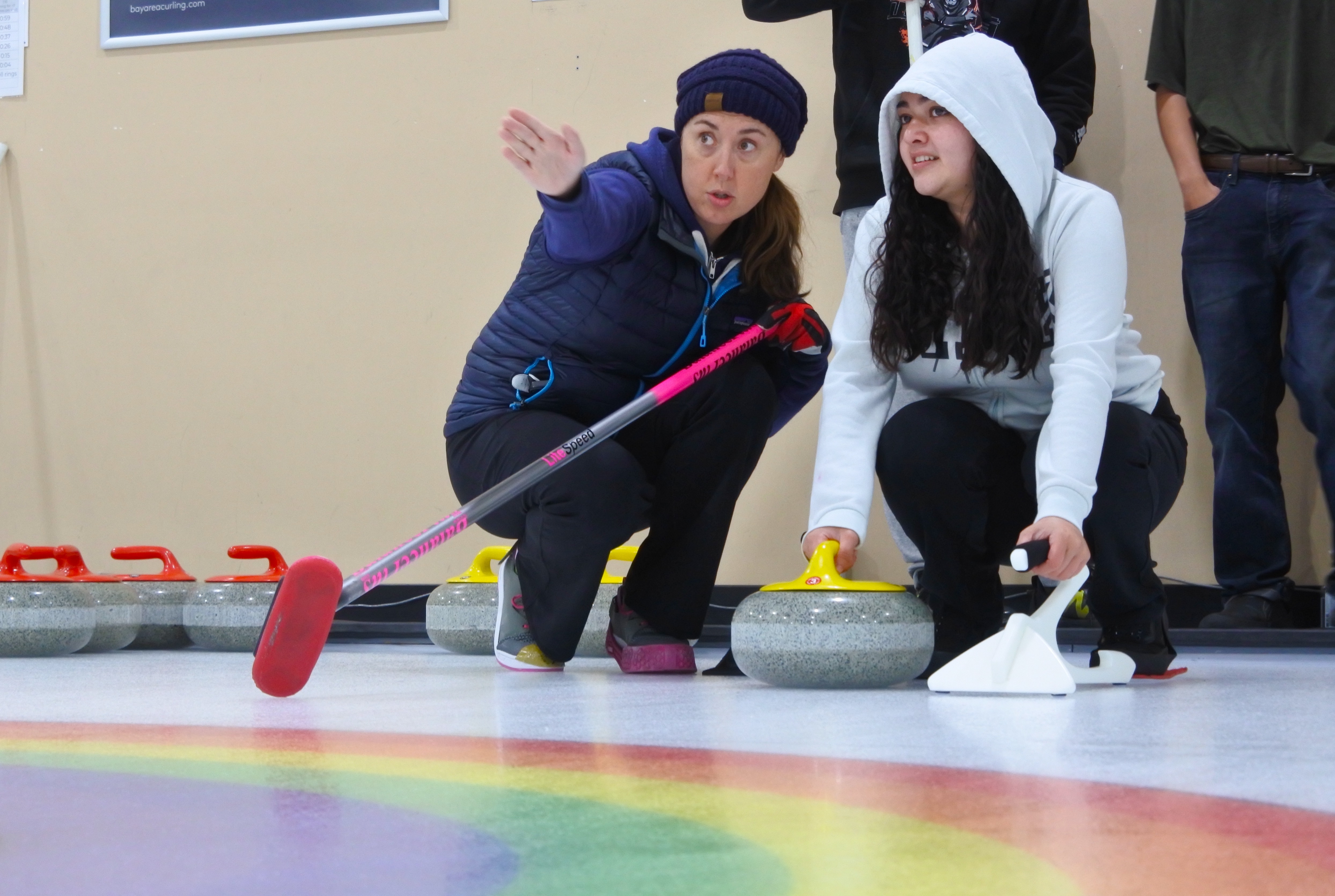 Orientation to curling terms and history before you hit the ice
On-ice instruction for delivering a stone and sweeping
Putting it all together in your first mini-game (as time permits)
FAQ
What are your current COVID practices?
SFBACC is dedicated to building a safe and inclusive center for curling in the Bay Area, and that includes the health of everyone who walks through our doors, too.
SFBACC's highly recommends that individuals remain up to date with vaccinations against COVID-19. Masking may be required by public health policy and/or SFBACC policy. Participants will be informed about current requirements before their event. Please see our COVID safety policies.
If you have any COVID symptoms please stay home (and stay safe). Contact us if you develop symptoms and need to change your registration.
What accommodations are available?
What do I need to know about curling before the event?
What if I want to keep curling after the event?
Can I host a group Learn to Curl event?
What if I've registered, but I can't make the event?