A team sport for a team experience
Forget about trust falls, bring your employees to the club for a day of team-building that will sweep them away. Or book the club for a birthday party your friends are pretty unlikely to forget (we do bar and bat mitzvahs too).
Curling is a team sport from beginning to end—strategy, delivery, sweeping—everyone works together to make every shot. Regardless of whether anyone in your group has tried curling (or even knows what it is), people of all abilities can have a good time.
Our friendly club members and instructors will show your group all the basics.
Note: We generally require at least 10 days advance notice to book weekday daytime events.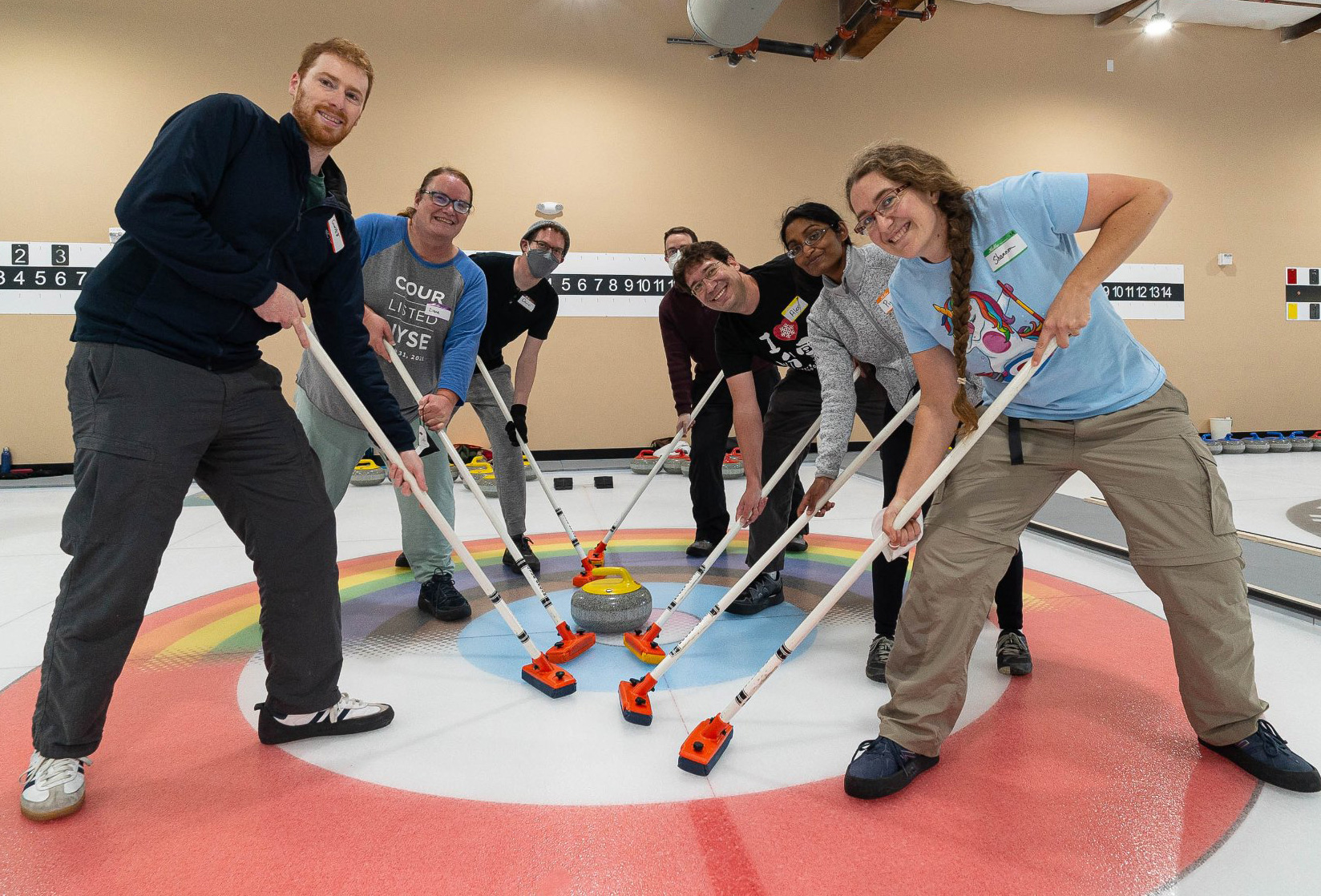 Orientation to curling terms and history before you hit the ice
On-ice instruction for delivering a stone and sweeping
Putting it all together in your first mini-game (as time permits)
Tell us a little bit about your event and we'll be in touch soon!
FAQ
What are your current COVID practices?
SFBACC is dedicated to building a safe and inclusive center for curling in the Bay Area, and that includes the health of everyone who walks through our doors, too.
SFBACC's highly recommends that individuals remain up to date with vaccinations against COVID-19. Masking may be required by public health policy and/or SFBACC policy. Participants will be informed about current requirements before their event. Please see our COVID safety policies.
If you have any COVID symptoms please stay home (and stay safe). Contact us if you develop symptoms and need to change your registration.
What accommodations are available?
What does my group need to know about curling before the event?
What if I want to keep curling after the event?