Our mission is to develop recreational and competitive curlers of all ages and abilities, and be a champion for diversity, equity, and inclusion in our sport.
Our Story
Our vision at the San Francisco Bay Area Curling Club is to build a club as beautiful and diverse as our communities. We're the oldest club in California and we've opened the newest facility in the state dedicated to curling.
Our roots go all the way back to 1958 and we have a proud tradition of erasing barriers to participation and growing our sport to include communities who have historically been left out of curling clubs and programs. Today, our members include people of every background and ability who work and live in every corner of the bay area, and range in age from their teens into their 80s.
In 2022 after decades without a sufficient, permanent home, our volunteer members completed a huge multi-year effort to build a dedicated curling facility — the very first in our region. Join us as we grow our club's reach and make the Bay Area a destination for world-class curling.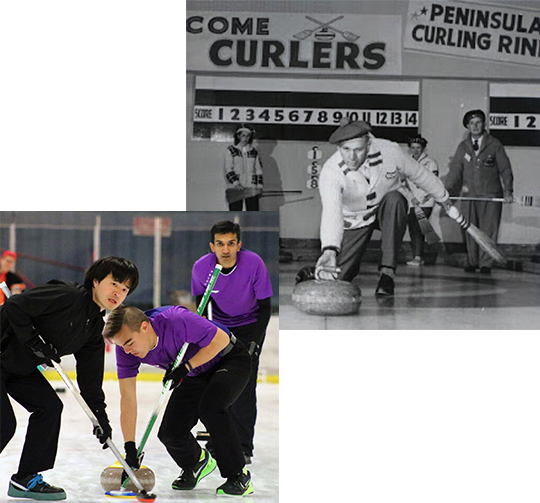 Our Space
Our new facility in Oakland, California provides elite-level curling conditions and space to grow our sport and community.
Our 2023-2024 Board of Directors
Kate Garfinkel, President
Jim Oller, Vice-President
Jeremy Sonke, Treasurer
Sarah Vital, Secretary
At-Large Directors:
Kim Chapin
Cory Fischer
Christpher Mina
Jonathan Ochoco
Anto Serna
We acknowledge that we are curling on the territory of xučyun (Huichin), the ancestral and unceded land of the Chochenyo speaking Ohlone people, the successors of the sovereign Verona Band of Alameda County.